Gore's Wedding Hairstyle Tips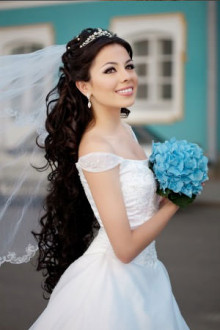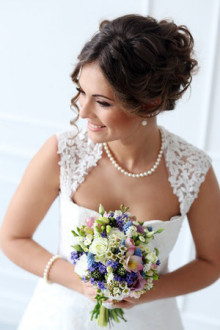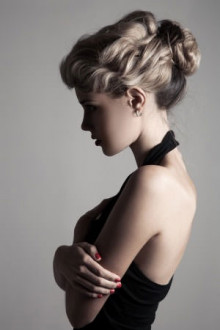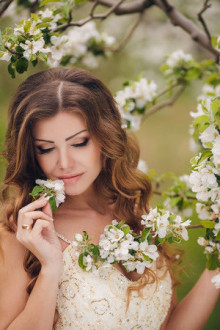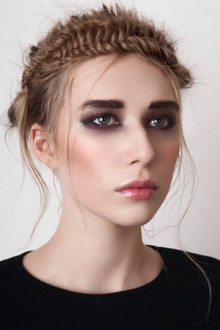 Are you preparing for your big day? The fairy tale wedding of your dreams or a small personal gathering with close friends and family? An elegant church wedding or a relaxed destination wedding on the beach?
Wedding hairstyles are the most eloquent and beautiful, and due to the nature of the event, you, the bride, will be the focus of attention. It is your day to shine, and we have some tips for your wedding hairstyle to make the day more enjoyable and less stressful!
Wedding Hairstyles – get the perfect look at Gore Salon in Columbia SC.
First, we recommend you embrace your own signature look… you don't have to stick with a traditional style if it doesn't suit you. When creating wedding hair styles for a bride it is imperative to look at the dress and the overall silhouette, body type, facial shape and adapt the hair style accordingly. Your Wedding hair style should also compliment the ambiance of the wedding itself.
If you have a very detailed dress, or one with a collar, the brides hairstyle probably should be kept simple. An up-swept style may be best to avoid snarls and tangles in your hair and dress. A simple dress can support a statement-making , creative hair style. Don 't be afraid to add a soft romantic hairstyle to a contemporary, modern wedding gown.
Up-styles or up-dos are an elegant and fashionable choice, and ideas from the runway or the red carpet can be translated into your version of special event wedding hair. Even if you have short to mid-length hair, a head full of curls with a hair ornament or a head band with rhinestones or pearls can be incorporated to make your bridal hair stand out (see bottom photo).
Look to the red carpet and fashion runways for inspiration for your wedding hair style. 2012 designers are featuring everything from Retro hair, a Victorian Age look, to 70's glam. Classic bombshell 30's finger waves with a very dramatic side part, and intricate, intriguing plaits have also been shown. Hair is voluminous, soft, and romantic, but with a fresh added texture. Texture is limitless, from twists to loops, with emphasis on polished texture, but not an unfinished look.
Braids are incredibly versatile and are always a favorite hair style for brides. Braids can be both bohemian or contemporary with intricate shapes and designs. There are many ways to incorporate a braid into a wedding hairstyle , from an asymmetrical braided chignon or bun, to an elegant fishtail head band.
Definitions 101
Up-Do : Also known as Up-Style, can be very elegant, with many variations and possibilities. A great Up-Style provides a beautiful wedding hairstyle that also brings out facial features and completes the beautiful bride "look"!
French Twist : A timeless elegant up-sweep for stylish bridal hair.
Chignon ; A low bun or roll at the base of the nape of the neck. Cool and classy

Bun : A tight bun or coil that is done mostly on top of the head.
Half-Up or Half-Down : Upper portion of the front of the hair is styled on top of the head and locks are left down to flow generally with waves.
Side Sweep : Generally sweep to one side encompassing curls. An asymmetrical look as your wedding hair style.
Front of Up-Do : There many ways to style the front including a sweep, straight back, close to the head, fullness in the crown, a low side part or waves, even some falling tresses around your face. Let your imagination run with this as an unusual bridal hair style.
Short to Medium Hair : If your hair is too short for an up-do try curling all of your hair up and back and pinning in a shape. Don't forget to add ornaments to spice up short hair. A pixie looks great with a beautiful headband to add interest to a really short hairstyle. And remember extensions or hair add-on's are always an alternative! A super-cool hairstyle for brides

Contact Gore Salon (803) 781-4515 and schedule a free wedding consultation.