Hair Color Trend: Oil Slick Color
Hair Color that Brunettes Can Rock! Last year was the year of pastel hair, but this trend does not seem to be going anywhere...
Spring Hairstyles for 2016
If you are not ready to commit to a brand new cut and color, there are simple new ways to style your hair to achieve a fresh vibe for the warmer months. We have 4 looks for you to try!
Hair Color Trends 2016: Celebrity Approved
Hair Color Trends 2016 When it comes to hair color and hair trends, celebrities lead the way...
What's the difference between balayage, ombre and sombre?
Written by Heather Zechman, Stylist, Gore Hair Salon in Columbia, SC With so many different techniques being performed in the salon, it can be tough deciding which one is for you...
Bangs are in: 9 styles to try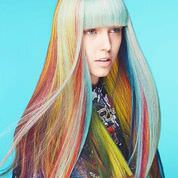 BANGS FOR 2016: 9 IDEAS TO TRY This season, bangs have made a major come back and are expected to be one of the the hair styles of choice for 2016...
With the colder months approaching, it is time to change up your winter hair color! Gore Salon in Irmo, South Carolina offers the best Redken hair care this changing season...
Holiday Hair Looks: Style and Color
Holiday hair looks should be on your mind because before you know it you'll be getting ready to attend holiday parties and gatherings...
Babylights Hair Color Trend
At a recent Redken conference, we discovered Babylights, a technique by industry consultant Tracey Cunningham , and we are excited to let Gore Salon clients be the first to hear all about it...
Mid-Summer Hairstyles Report 2015
Hairstyles for summer 2015 are all about getting that beachy wave look, bright hair colors and even that grey hair trend.
5 Signs You Need a New Hair Color
A new hair color can give you shine, volume and a huge confidence boost! Are you in a beauty rut? Ask yourself these 5 questions. Maybe it's time to give Gore Salon a call!
---