What's the difference between balayage, ombre and sombre?
Written by Heather Zechman, Stylist, Gore Hair Salon in Columbia, SC With so many different techniques being performed in the salon, it can be tough deciding which one is for you...
Bangs are in: 9 styles to try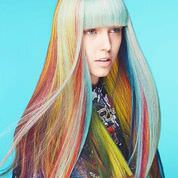 BANGS FOR 2016: 9 IDEAS TO TRY This season, bangs have made a major come back and are expected to be one of the the hair styles of choice for 2016...
With the colder months approaching, it is time to change up your winter hair color! Gore Salon in Irmo, South Carolina offers the best Redken hair care this changing season...
Holiday Hair Looks: Style and Color
Holiday hair looks should be on your mind because before you know it you'll be getting ready to attend holiday parties and gatherings...
Babylights Hair Color Trend
At a recent Redken conference, we discovered Babylights, a technique by industry consultant Tracey Cunningham , and we are excited to let Gore Salon clients be the first to hear all about it...
Mid-Summer Hairstyles Report 2015
Hairstyles for summer 2015 are all about getting that beachy wave look, bright hair colors and even that grey hair trend.
5 Signs You Need a New Hair Color
A new hair color can give you shine, volume and a huge confidence boost! Are you in a beauty rut? Ask yourself these 5 questions. Maybe it's time to give Gore Salon a call!
Spring Hair Styles for 2015
Spring hair styles for 2015 are filled with all sorts of fresh new takes on old classics. From bobs to boho waves, we love the messy undone looks and textures.
Oscars 2015 Best Hairstyles
A chic updo, a long sleek bob or chunky highlights, your Gore stylist can have you looking and feeling like Hollywood royalty this spring! Call (803) 781-4515.
Do Keratin Treatments Really Work?
If you are dealing with unbearably frizzy or curly hair, you may want to consider a Keratin Treatment. Also referred to as a smoothing or straightening treatment, this in-salon service is designed to transform unruly locks into a straight, smooth style. The transformation is unbelievable. While the results aren't permanent, your straight carefree style can last for several months.
Hair Breakage: How to fix and prevent it.
Sun exposure, heat styling and chemical treatments can all dry hair out and lead to hair breakage and split ends. Unless we put that moisture back into our hair, our hair will look dull and will break easily.
The Redken Blur Hair Color
Get a Balayage Ombre Hair Color using Redken's Blur Technique at Gore Salon in Columbia / Irmo South Carolina Lighten up your style with a hint of color! If you have yet to hear about Redken's hair color technique called blur, we are here to enlighten you! It's a little like balayage, similar to ombre hair, and filled with artistic outcomes...