Prom Hairstyles for Girls
Long hair or short, you'll be amazed at the looks we can create for prom. Updo, half up, boho braids, hair accessories and more. Check out these latest looks on our own Gore clients.
The stylists at Gore Hair Salon predict these hair colors will be hot for spring based on client demand here in Columbia South Carolina. Ice blonde, buttery blonde, and fantasy hair color, which Gore hair color look do you like best?
Howard and Terri's Radio Interview
Howard and Terri are interviewed by Mike Switzer on NPR about the importance of staff training as one of the keys to their success as a hair salon.
Help! I need a new look for 2018!
We can stare in the mirror and hope for some clarity, ask our friends for advice, or let 2018 be the year that we finally consult a hair and beauty pro. Ask your stylist a hypothetical question. What would they do if they had free reign to transform your look? You'd be surprised. Their advice might not be as dramatic as you think.
What is Color Correction?
If you've had a color mishap, trust Gore Salon for professional hair color correction services.
5 Hot Looks for Fall at Gore Salon
Get inspired with some of our favorite Gore Salon client pics! Shorter lengths for Fall, including bangs and side bangs, pastel hair color and warm honey blondes!
Summer Hairstyles and Trends
Finding the latest cool hairstyles for men has never been easier, which look will you go for Sir?
Party Hair Styles & Ideas
Do you want some hairstyle inspiration for the party season? Whether you like to wear your hair up, curly and loose, short or long, we've got your Christmas party hairstyle covered!
Gore Hair Transformations
Box Hair Color is Unpredictable
Hair Color Trend: Oil Slick Color
Spring Hairstyles for 2016
If you are not ready to commit to a brand new cut and color, there are simple new ways to style your hair to achieve a fresh vibe for the warmer months. We have 4 looks for you to try!
Hair Color Trends 2016: Celebrity Approved
What's the difference between balayage, ombre and sombre?
Bangs are in: 9 styles to try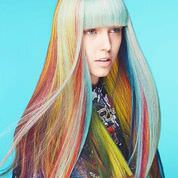 Holiday Hair Looks: Style and Color
Babylights Hair Color Trend
Mid-Summer Hairstyles Report 2015
Hairstyles for summer 2015 are all about getting that beachy wave look, bright hair colors and even that grey hair trend.
5 Signs You Need a New Hair Color
A new hair color can give you shine, volume and a huge confidence boost! Are you in a beauty rut? Ask yourself these 5 questions. Maybe it's time to give Gore Salon a call!