What is Color Correction?
If you've had a color mishap, trust Gore Salon for professional hair color correction services.
5 Hot Looks for Fall at Gore Salon
Get inspired with some of our favorite Gore Salon client pics! Shorter lengths for Fall, including bangs and side bangs, pastel hair color and warm honey blondes!
Summer Hairstyles and Trends
SUMMER HAIRSTYLES INSPIRED BY THE BEACH Think about it. What inspires the looks for summer? It's about looking breezy and casual so that every day feels like a day at the beach. There are so many summer beach hairstyles that you can easily recreate at home.  All you need to start with is a fabulous […]
Finding the latest cool hairstyles for men has never been easier, which look will you go for Sir?
Party Hair Styles & Ideas
Do you want some hairstyle inspiration for the party season? Whether you like to wear your hair up, curly and loose, short or long, we've got your Christmas party hairstyle covered!
Gore Hair Transformations
Who doesn't love looking at before and after pictures and seeing the power of a fresh haircut or hair color.  Here are some recent client hair transformations at from Gore Salon in Columbia SC.  Click on any one to enlarge and see which Gore stylist worked with the client. New Haircuts & Hair Colors Hair […]
Box Hair Color is Unpredictable
Instant gratification is something most of us appreciate but when it comes to hair maybe it's not such a good thing. Box hair color boasts quick results, but the reality is it is unpredictable and usually ends in a mess. It's safe to say we've all done it at some point.  We get inspired, or […]
Hair Color Trend: Oil Slick Color
Hair Color that Brunettes Can Rock! Last year was the year of pastel hair, but this trend does not seem to be going anywhere. While brunettes have watched their light haired friends go from bright ombre shades to full on pastel pink without completely damaging their locks, they have been missing out on rocking fun […]
Prom Hairstyles for Girls and Guys
Gore Salon is crazy about prom hairstyles! It's nearly prom season in the Columbia area, and Gore Salon couldn't be more excited. Here are some great looks for prom hairstyles. From the "promposal" to the big night, we're here to help you pull your whole look together. Talk to Gore Salon about hair and makeup […]
Spring Hairstyles for 2016
If you are not ready to commit to a brand new cut and color, there are simple new ways to style your hair to achieve a fresh vibe for the warmer months. We have 4 looks for you to try!
Hair Color Trends 2016: Celebrity Approved
Hair Color Trends 2016 When it comes to hair color and hair trends, celebrities lead the way. We usually see all the latest trends on our favorite stars before the styles make their way to the mainstream. That is why we believe that going straight to the source for hair inspiration is the best and […]
What's the difference between balayage, ombre and sombre?
Written by Heather Zechman, Stylist, Gore Hair Salon in Columbia, SC With so many different techniques being performed in the salon, it can be tough deciding which one is for you. Simply knowing what each of these techniques mean will help you communicate your hair goals to your stylist. Ombre Most of you know what the […]
Bangs are in: 9 styles to try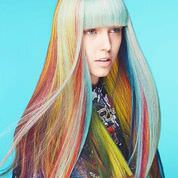 BANGS FOR 2016: 9 IDEAS TO TRY This season, bangs have made a major come back and are expected to be one of the the hair styles of choice for 2016. We are not just talking about your standard bangs though, we are referring to full on 70s style fringe. As the new year is rolling […]
Winter Hair Color Trends-Becky Clifford
With the colder months approaching, it is time to change up your winter hair color! By Becky Clifford, stylist at Gore Salon in Irmo, SC. Gore Salon in Irmo, South Carolina offers the best Redken hair care this changing season. Some seem to think the ombre hair trend is fading out, but it is still […]
Holiday Hair Looks: Style and Color
Holiday hair looks should be on your mind because before you know it you'll be getting ready to attend holiday parties and gatherings. Time is of the essence and although Halloween has not arrived yet, Christmas planning should begin now. As the holiday season begins, appointments tend to book up fast so make sure you get […]
Babylights Hair Color Trend
At a recent Redken conference, we discovered Babylights, a technique by industry consultant Tracey Cunningham , and we are excited to let Gore Salon clients be the first to hear all about it. If you are keen on subtle, delicate color, then listen up! "Babylights" is the newest hair highlighting trend sweeping the country…and Columbia […]
Mid-Summer Hairstyles Report 2015
Hairstyles for summer 2015 are all about getting that beachy wave look, bright hair colors and even that grey hair trend.
5 Signs You Need a New Hair Color
A new hair color can give you shine, volume and a huge confidence boost! Are you in a beauty rut? Ask yourself these 5 questions. Maybe it's time to give Gore Salon a call!
Spring Hair Styles for 2015
Spring hair styles for 2015 are filled with all sorts of fresh new takes on old classics. From bobs to boho waves, we love the messy undone looks and textures.
Oscars 2015 Best Hairstyles
A chic updo, a long sleek bob or chunky highlights, your Gore stylist can have you looking and feeling like Hollywood royalty this spring! Call (803) 781-4515.
Do Keratin Treatments Really Work?
If you are dealing with unbearably frizzy or curly hair, you may want to consider a Keratin Treatment. Also referred to as a smoothing or straightening treatment, this in-salon service is designed to transform unruly locks into a straight, smooth style. The transformation is unbelievable. While the results aren't permanent, your straight carefree style can last for several months.